Articles
Roundtable Reports
Roundtable Report on the Availability of Plan B and Emergency Contraceptives within Indian Health Service. January 2009. Available online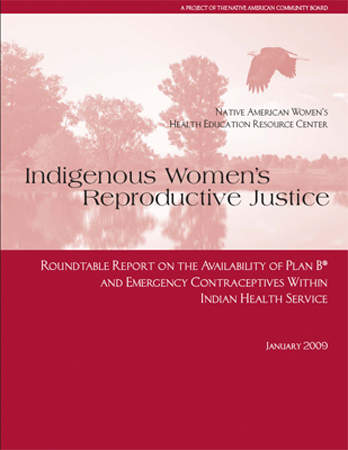 The Indian Health Service (IHS) clinical manual states that "all FDA-approved contraceptive devices should be available" to its patients.9 However, despite the fact that Plan B® has been FDA-approved for nearly a decade and ruled safe for over-the-counter use since 2006, the Resource Center's January 2008 study A Survey of the Availability of Plan B® and Emergency Contraceptives Within Indian Health Service shows that EC and Plan B® are still not adequately available at Indian Heath Service facilities.10 To date, a mere 10% of surveyed IHS pharmacies have Plan B® available OTC. Plan B® was not available–even with a prescription–at 50% of the pharmacies in the study. At 37.5% of these pharmacies, the older Yuzpe regimen was offered instead; the remaining 12.5% of IHS facilities still had no form of EC available at all.
---
Roundtable Report on Sexual Assault Policies and Protocols within Indian Health Service Emergency Rooms. 2005. Available online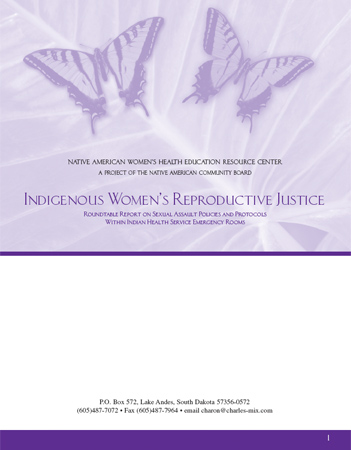 In October 2002, the Native American Women's Health Education Resource Center (NAWHERC) released findings that the Indian Health Service (IHS) was not providing lawful abortion services under the Hyde Amendment to Native American women. The findings underscored the fact that Native American women's health care and rights are in jeopardy. In 2003, representatives from the U.S. and Canada gathered for a Roundtable on access to abortion and provided recommendations for action at the national, international, and community levels. Since then, NAWHERC has partnered with the National Abortion Federation (NAF), the American Indian Law Alliance, the American Civil Liberties Union (ACLU), Cangleska Inc., the Center for Reproductive Rights and other advocacy and women's health organizations to ensure that treaty-negotiated women's reproductive health care through IHS remain accessible to Native American women.
---
#414. The Dakota Roundtable: A Report on the Status of Native American Youth in the Aberdeen Area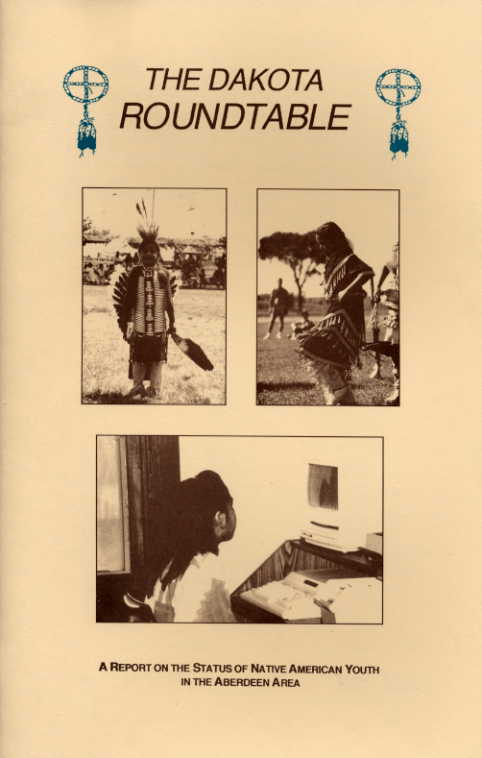 The Dakota Roundtable was part of the Native American Women's Leadership Development Program initiated by Native American Women's Health Education Resource Center. In May of 1993 twenty-eight representatives from Lakota, Dakota, Omaha, and other nations in the states of South Dakota, North Dakota, Iowa, and Nebraska met to discuss the unrealized health needs within their communities. The committee's goals were to identify and develop recommendations for the existing issues in their communities and to improve partnerships and policy-making strategies; they also intended to promote political activism, creative problem-solving skills, and leadership roles among young women. To better identify specific needs of the community, the group was divided into three sections defined by children's developmental stages. The first group focused on ages 0-5 yrs. and discussed matters such as a mother's ability to access health care resources, substance abuse and its consequences, parenting skills, teen pregnancies and family planning programs, and the presence of violence in the household. The next group battled, through debate, concerns for the 6-12 age group such as domestic violence, physical health basics, child-care and parenting, the definition of health as put forth by indigenous people, and the lasting effects of colonialism. The final group discussed the health of children from ages 13-21 and the pressures of their lives, such as pregnancies, drug abuse, violence, and suicide. The recommendations made by each assembly are recorded at the end of the report.
---
#414A. Dakota Roundtable II: A Report on the Status of Native American Women in the Aberdeen Area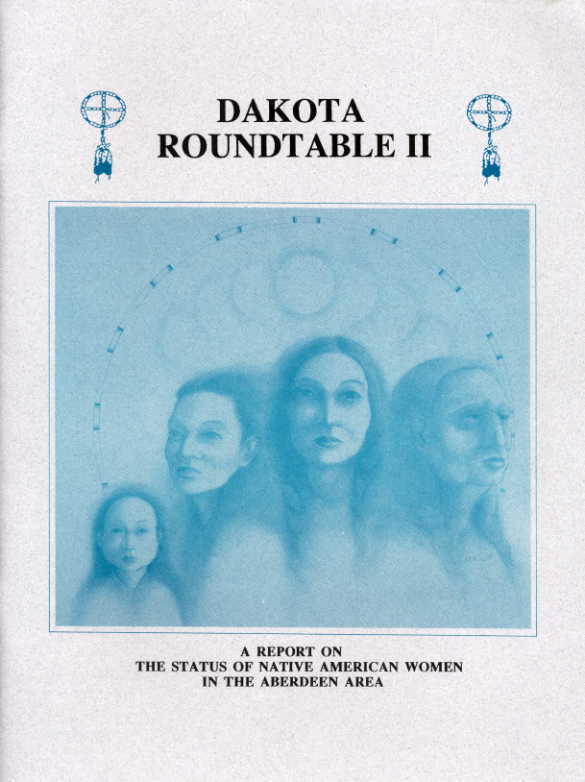 The Dakota Roundtable II was held in Sioux Falls in September of 1994 and was intended as a forum, a safe environment, in which participants could openly share their experiences as Native American women. The meeting also provided an opportunity for organizations to build partnerships, develop strategies to maneuver the issues discussed into the policy-making domain, and to advance leadership roles for women in the community. The assembly divided into three sections to discuss Health Issues Facing a Native American Woman, the Traditional Ways of Being a Native American Woman, and Violence and Abuse Issues. The first topic included concerns such as the state of existing health and medical programs, diseases such as diabetes that are prevalent in the race, and other health issues such as reproductive rights, menopause, and domestic violence. This group also included a brief section on medical attitudes and unethical research practiced on Native American women. The second section recorded their thoughts in a unique memoir style, as accounts told by participants. The women attempted to define the meaning of "traditional Indian," and spoke of the role of and importance of language, culture, and historical names and labels. They further discussed elitism and class-ism and the place of tradition within this imposed structure. Spurred by the fact that although Native Americans only make up 6.9% of the population in South Dakota nearly 50% of all domestic abuse reports come from Native American households, the final group focused on spousal violence and "formalized, institutionalized abuse" by the community. In addition, they wrote of the lack of recognition for a woman's work, lack of leadership roles for women, discrimination in public schools, and a variety of issues at the workplace.
---
#414B. Dakota Roundtable III: A Report on the Status of Young Native American Women in the Aberdeen Area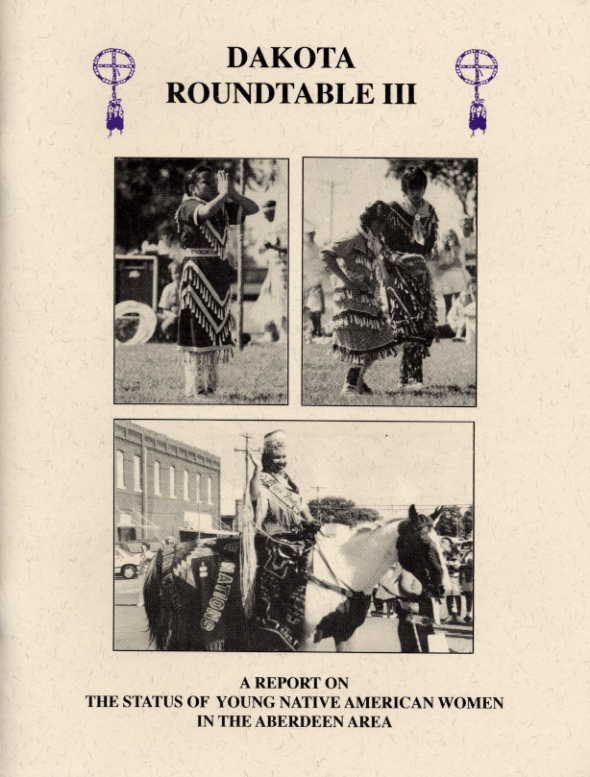 The third in its series, the Dakota Roundtable III was held in Sioux Falls in April 1996. Organized a bit differently from the previous ones, this one featured a forum for sixteen girls, age 12-19, from the tribes of Crow Creek, Lower Brule, Rosebud, Santee, Sisseton, Wahpeton, and Yankton. Before splitting into smaller groups, the girls spoke in an open dialogue of the difficulties they have perceived in their daily lives. While the younger girls listed issues such as prejudice, ignorance among their peers about their culture, and smoking and drugs, the older girls went on to mention the complexities of being a single parent with little financial or emotional support from a spouse, and the pressure to succeed put forth by one's family as opposed to the stereotyped roles imposed on them by society. One group discussed the effects of drugs and alcohol on female teens, including relationships with drinking parents and friends, personal views and experiences with drinking, tragedies, violence, and reasons for indulging in drugs. A second group spoke of issues faced by teen mothers, such as personal and familial responses to the event, drugs taken during pregnancy, financial instability, housing, and childcare. The final topics discussed incorporated the issues of racism and prejudice. The report relates points of racism experienced by the team itself while stationed in Sioux Falls for the conference as well as the anecdotes told by the participating girls. They noted the effects of relationships within their families on their own personal outlook, attitudes on interracial dating, and power interplay between the races prior to the introduction of violence into any situation. A 1994 survey on Native American sexual health revealed startling results that are discernible in this study as well. For example, a massive 92% of sexually active girls reported being forced into sexual intercourse on a date, and 67% have been pregnant by the end of their senior year in high school. Within the age group 15-19, 50.6 out 100 girls have one or more children.
---
#414C. SisterSong Native Women's Reproductive Health and Rights Roundtable: Moving Forward the Native Women's Reproductive Rights Agenda
The SisterSong collective is made up of four ethnic groups: African American, Asian American, Latina Americana, and Native American, with four further subgroups within each of those categories. This roundtable report was developed by the Native American women's branch. It begins with a section of thoughts and comments as quoted by the participants at the event. Following this are recommendations for "implementing Native American women's right to knowledge, education, and policy development on reproductive Health and rights" at the individual, family, social, and policy level. Also included are recommendations concerning a woman's ability and right to access reproductive health education, prevention programs, and reliable health services. The report is formatted by subject topic with relevant quotes by participants underneath.