Dakota Talk Radio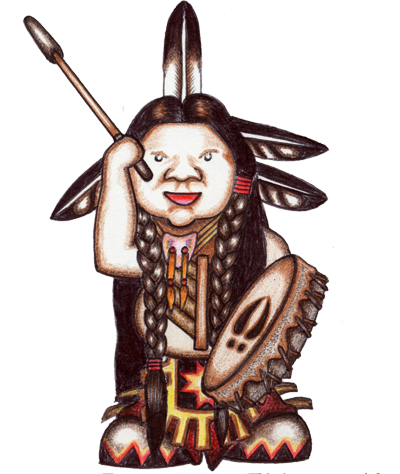 KDKO 89.5 FM
A project of the Native American Community Board
Lake Andes, South Dakota
Welcome to KDKO the station is located on the Yankton Sioux Reservation in Lake Andes, South Dakota. KDKO is a project of the Native American Community Board, a non-profit tax-exempt organization. We hope you enjoy the station and our programming.
This information is provided to you in hopes to create and environment of transparency and foster community support.
Native America Community Board
The Native American Community Board (NACB) works to protect the health and human rights of Indigenous Peoples pertinent to our communities through cultural preservation, education, coalition building, community organizing, reproductive justice, environmental justice, and natural resource protection while working toward safe communities for women and children at the local, national, and international level. The NACB is the parent organization for KDKO FM radio station.
KDKO Mission Statement:
KDKO FM, is a listener-supported radio station that promotes integrating culturally based programming and cultural preservation through language, music, news and public affairs, local programming provides positive intersections for the diverse cultural community base of the area.
The Community Advisory Board: meets the first Thursday of each month from 6:00pm – 7:30pm, location 809 High Street (station building)
KDKO Diversity Statement:
In the Spirit of Diversity the Native American Community Board has worked to be inclusive and supportive of all people. We have worked to include people of all ages, especially honoring the wisdom of our Elders. Since the birth of our organization in 1986 we have provide services to the community, meeting the many challenges facing our Peoples.
As the organization grew so have the programs and services we provide. As Indigenous Peoples working within the local, national and international communities we have focused on addressing issues that affect us all.
With the development of each new endeavor or focus area we support and engage in diversity and ensure that we include Peoples of all ages, sex, gender identification, sexual orientation, race, color, creed, tribal affiliation, religion/Spiritual practices, traditions or handicapping condition(s).
As we move forward we look to find ways to diversify our organization, programs, services and vision to better serve our communities.
Community Advisory Board Members:
Alicia Stone, Ihanktowan Dakota
Justin Song Hawk, Ihanktowan Dakota
Frances Bull Shoe, Blackfeet
Justus Winter, Ihanktowan Dakota
Germaine Tremmel, Standing Rock Sioux
Staff:
Charon Asetoyer, Commanche
Elizabeth Black Bull, Oglala Sioux
Chaske Rockboy, Ihanktowan Dakota
Donna Haukaas, Rosebud Sioux,
Shavonne Bohannon, Ihanktowan Dakota
Station Management:
Licensee Official – Katrina Cantrell
CEO – Charon Asetoyer
Station Manager – Chaske Rockboy
Contact Info: (605) 487-7072

Click on the text to see the Native American Community Board documents:
2012 Audit , 2012 NACB 990 , 2013 Audit, 2013 NACB 990, 2014 Audit, 2014 NACB 990
, 2015 NACB Audit, 2015 NACB 990, Local Content and Service Report 2015, KDKO AFSR
2016 NACB Audit, 2016 NACB 990
Donor Information:
In accordance with federal and state laws regarding donor privacy and date security, KDKO does not disclose donor information to third parties nor rent donor information to, or exchange such information with political organizations and/or candidates.
Live from a studio within the Native American Women's Health Education Resource Center in Lake Andes, South Dakota--the heart of the Ihanktonwan Nation, Dakota Talk Radio is the music and voice of the People, creative voices of Indigenous Peoples…Traditional, Old Style, Contemporary, and Rock. News, music, and interviews 24/7!
Hear past shows:
"Let's Call It What It Is" Domestic Violence Prevention Program
Language Lessons with Diane Merrick

Special programs include interviews from around Indian Country, National Native News, Dakota Language Lessons, Violence Against Women Program, and Native Youth Programming.
To subscribe to the Dakota Talk Radio bi-weekly newsletter to find out more about programming and current news at the Resource Center, send an email to This email address is being protected from spambots. You need JavaScript enabled to view it. with the subject line "subscribe."
To see the KDKO 2015 survey results click here.
Charon Asetoyer interviewing

Bobby Cournoyer, Chairman

, Yankton Sioux Tribe

Rolene Provost, Communications Outreach Coordinator

Colleen Fast Horse delivering the news.

SYNC with Alyssa, Sasheen, and Rufus, our high school interns.
A new program discussing topics relevant to today's youth.